Featured Listings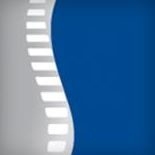 in Associations, Continuing Medical Education (CME)
Spine impairment is now the #1 cause of disability worldwide.
in Sounders, Custom Handles, Caspar Cervical Retractor (CCR), Distractors, Guides / Sets, Compressors / Pliers, Bone Probes, Minimally Invasive Equipment, Broaches / Cutters / Taps, Surgical Drills
ASSI designs, manufactures & markets the highest quality Surgical Instruments, Surgical Instrumentation & Surgical Instrument Care Products available today.

Accelerate your business growth with Pronto's integrated website plus digital marketing solution.
---