Featured Listings

in Sounders, Drivers / Screw Drivers, Custom Handles, Depth Gages, Distractors, Guides / Sets, Compressors / Pliers, Mallets, Bone Probes, Minimally Invasive Equipment, Rod Benders / Grippers / Pushers / Rockers, Services
Gauthier Biomedical, Inc. is a proud manufacturer of high-quality instruments for spine, trauma, hip, shoulder, knee, ankle and small bone surgical applications.
in Drivers / Screw Drivers, Custom Handles, Depth Gages, Caspar Cervical Retractor (CCR), Distractors, Compressors / Pliers, Mallets, Bone Probes, Hand Tools / Surgical Instruments, Rod Benders / Grippers / Pushers / Rockers
gSource - Finest Quality Instruments for Surgeons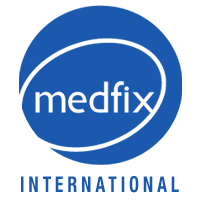 in Sounders, Custom Handles, Limb Holders, Bone Screws, Distractors, Interbody Spacers, Spinal Clip Systems, Bone Probes, Broaches / Cutters / Taps, Surgical Drills
See the full selection of orthopedic, neurosurgical, and spine instruments at Medfix. If you have questions give us a call at 520-398-5467.
---