Listings in Stabilizers / Stabilization Equipment, Armboards, Rod Benders / Grippers / Pushers / Rockers, Tomography/Scanners, Sterilization Equipment and Continuing Medical Education (CME)
in Compressors / Pliers, Rod Benders / Grippers / Pushers / Rockers, Distractors, Caspar Cervical Retractor (CCR), Hand Tools / Surgical Instruments, Bone Probes, Depth Gages, Custom Handles, Drivers / Screw Drivers, Mallets
gSource - Finest Quality Instruments for Surgeons
19 Bland St
Emerson, New Jersey 07630-1153
United States of America

in Services, Compressors / Pliers, Rod Benders / Grippers / Pushers / Rockers, Guides / Sets, Distractors, Minimally Invasive Equipment, Bone Probes, Depth Gages, Custom Handles, Drivers / Screw Drivers, Sounders, Mallets
Gauthier Biomedical, Inc. is a proud manufacturer of high-quality instruments for spine, trauma, hip, shoulder, knee, ankle and small bone surgical applications.
2221 Washington Street
Grafton, Wisconsin 53024-9477
United States of America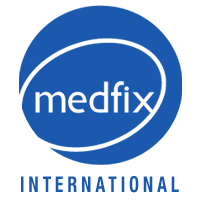 in Interbody Spacers, Surgical Drills, Distractors, Broaches / Cutters / Taps, Bone Screws, Bone Probes, Limb Holders, Custom Handles, Sounders, Spinal Clip Systems
See the full selection of orthopedic, neurosurgical, and spine instruments at Medfix. If you have questions give us a call at 520-398-5467.
5620 North Kolb Road
Tucson, Arizona 85750
United States of America
in Services, Interbody Cages, Fixation Components, Lumbar Plate Systems, Interbody Spacers, Allografts, Cervical Fusion Devices, Bone Graft Matrix, Bone Screws, Lumbar Fusion Devices
Spine surgeons choose Acuity Surgical for spinal implant solutions. They know they can count on Acuity's unwavering commitment to develop, design, produce, procure and support premiere lumbar, cervical and biologic evidenced-based systems.
8710 N Royal Lane
Irving, Texas 75063
United States of America
Tecomet
in Interbody Cages, Cervical Plates, Vertebral Body Replacement Systems, Cervical Fusion Devices, Surgical Drills, Guides / Sets, Distractors, Bone Probes, Custom Handles, Motion Preservation / Motion Limiters
115 Eames St
Wilmington, Massachusetts 01887-3380
United States of America