Listings in Stabilizers / Stabilization Equipment, Table Extenders, Ultrasound, Additive Manufacturing Services, Medical Billing / Coding and Reporting / Scheduling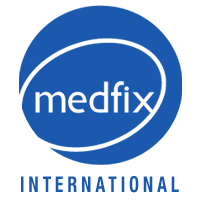 in Interbody Spacers, Surgical Drills, Distractors, Broaches / Cutters / Taps, Bone Screws, Bone Probes, Limb Holders, Custom Handles, Sounders, Spinal Clip Systems
See the full selection of orthopedic, neurosurgical, and spine instruments at Medfix. If you have questions give us a call at 520-398-5467.
5620 North Kolb Road
Tucson, Arizona 85750
United States of America
in Services, Interbody Cages, Fixation Components, Lumbar Plate Systems, Interbody Spacers, Allografts, Cervical Fusion Devices, Bone Graft Matrix, Bone Screws, Lumbar Fusion Devices
Spine surgeons choose Acuity Surgical for spinal implant solutions. They know they can count on Acuity's unwavering commitment to develop, design, produce, procure and support premiere lumbar, cervical and biologic evidenced-based systems.
8710 N Royal Lane
Irving, Texas 75063
United States of America