Listings in Interbody Cages, Pedicle Screws, Rods and Thermoplastics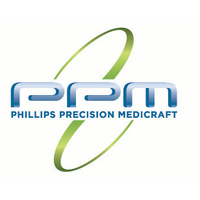 in Fixation Components, Interbody Spacers, Cases / Trays / Delivery Trays, Broaches / Cutters / Taps, Bone Screws, Hand Tools / Surgical Instruments, Rods, Contract Manufacturers, Drivers / Screw Drivers
Phillips Precision Medicraft is a leading manufacturer of advanced orthopedic implants, instrumentation, sterilization delivery systems, cases and trays.
7 Paul Kohner Pl and 50 Bushes Lane
Elmwood Park, New Jersey 07407-2614
United States of America
in Services, Interbody Cages, Fixation Components, Lumbar Plate Systems, Interbody Spacers, Allografts, Cervical Fusion Devices, Bone Graft Matrix, Bone Screws, Lumbar Fusion Devices
Spine surgeons choose Acuity Surgical for spinal implant solutions. They know they can count on Acuity's unwavering commitment to develop, design, produce, procure and support premiere lumbar, cervical and biologic evidenced-based systems.
8710 N Royal Lane
Irving, Texas 75063
United States of America
in Cervical Plates, Pedicle Screws, Surgical Drills, Broaches / Cutters / Taps, Bone Screws, Rods, Contract Manufacturers, Rapid Prototyping / Custom Machined CNC Parts, Thermoplastics, Disc
Orchid Orthopedic Solutions is a worldwide leader of medical device outsourcing services from design and development through finished goods manufacturing.
1489 Cedar St.
Holt, Michigan 48842
United States of America
in Interbody Cages, Cervical Plates, Pedicle Screws, Minimally Invasive Equipment, Bone Screws, Expandable Interbody Implants, Hand Tools / Surgical Instruments, Rods, Contract Manufacturers, Rapid Prototyping / Custom Machined CNC Parts
Seabrook Medical is a leading contract manufacturer of highly-engineered precision instruments, implants, and other devices primarily for the orthopaedic implant industry. American Manufacturing, Serving the World
ARCH Medical Solutions
15 Woodworkers Way
New Hampshire 03874
United States of America
Rochling Engineering Plastics
in Rods, Thermoplastics
Dallas, North Carolina
United States of America
Dallas, North Carolina
United States of America
Orthopaedic Implant Company
316 California Ave # 701
Reno, Nevada 89509-1650
United States of America
Zigg Design LLC
in Pedicle Screws, Disc
1665W Nibley Parkway
Nibley, Utah 84321
United States of America